Pachuca wins Liga MX Clausura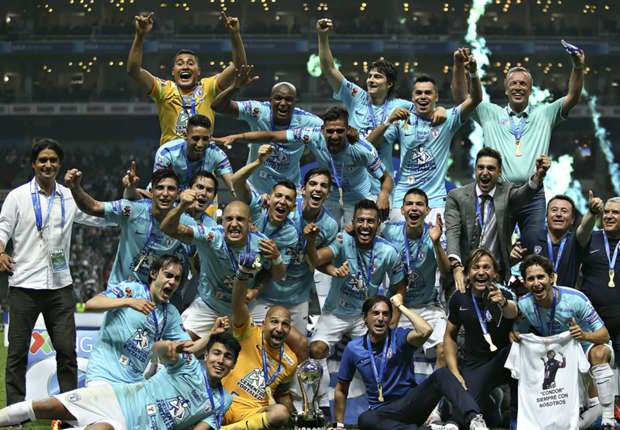 Jose Macias
A draw with Monterrey in the second leg of the Clausura final was enough to give the Tuzos an aggregate victory and their sixth-ever Liga MX championship.
A stoppage-time goal from substitute Victor Guzman gave Pachuca a 1-1 draw on the night and a 2-1 aggregate victory over Monterrey in the Liga MX final.
After winning the home leg 1-0, Pachuca conceded to Monterrey in the 39th minute with Dorlan Pabon firing in from outside the box. Things swung further in the home side's advantage in the 74th minute when Pachuca center back Asquivaldo Mosquera was sent off for tugging down Pabon to deny a goalscoring opportunity.
But Monterrey couldn't take advantage, with Pachuca's 43-year-old goalkeeper Oscar "Conejo" Perez having an outstanding match. Guzman, who entered the match in the 66th minute, directed a header in the back of the net in stoppage time to send Pachuca to the trophy stand. Monterrey had its regular-season campaign in history but ultimately leaves the Clausura without a trophy.
The title is Pachuca's sixth in history, its first since winning the 2007 Clausura.
Source: Goal – Liga MX