Pulido rescued after kidnapping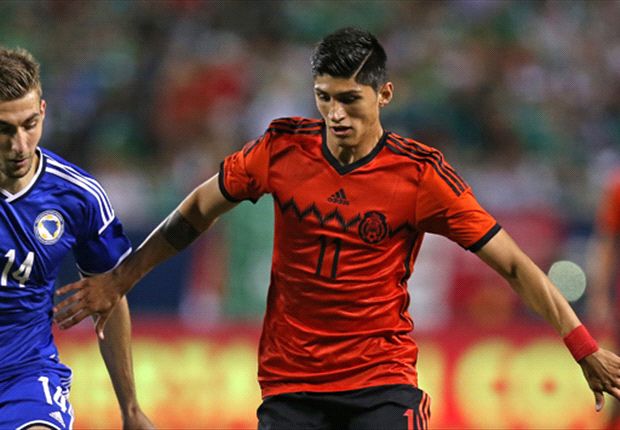 Alan Pulido Mexico Bosnia 06032014
Getty Images
After being kidnapped early Sunday, the Mexican forward is once again free and escaped the incident with only minor injuries, according to reports.
Mexican forward Alan Pulido is in the hospital with minor injuries early Monday after being rescued, according to multiple reports from Tamaulipas.
The Olympiakos striker was kidnapped in his home state early Sunday after leaving his girlfriend's company party. His car was blocked and he was taken, while the kidnappers freed his girlfriend. That prompted a manhunt fo Pulido with local, state and federal agents involved, one that reportedly has ended with the forward being rescued.
Pulido's agent, Felipe Ayala, told MedioTiempo, that Pulido had been rescued. Tamaulipas newspaper Expreso cited sources close to the Secretary of Public Security in the state, reporting Pulido had only minor injuries and first went to a police station before being taken to Ciudad Victoria's General Hospital.
State forces headed up the rescue, according to Telediario, which also posted a picture of the player.
[ESTA A SALVO]
Rescatan sano y salvo a #AlanPulido elementos estatales #Tamaulipas #CdVictoria pic.twitter.com/f4mh0Aa9cA

— TELEDIARIOTamaulipas (@TDTamaulipas) May 30, 2016
A photo of Pulido with the governor of Tamaulipas, Egidio Torre Cantu, also was sent out on social media.
El gobernador de Tamaulipas con Alan Pulido… pic.twitter.com/cYR9jwJrVA

— ricardo magallán (@rmagallan77) May 30, 2016
Source: Goal – Liga MX