State officials: Alan Pulido fought off kidnapper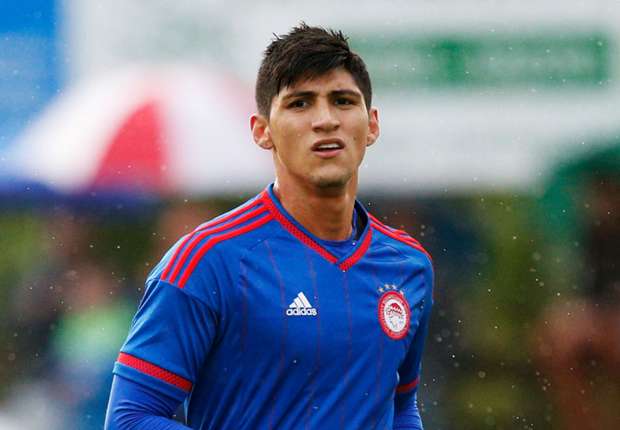 Getty Images
State officials say Mexico striker Alan Pulido took away a kidnapper's phone and pistol by force before facilitating his own rescue.
Alan Pulido fought off a captor, wrestling away the man's phone and pistol, state officials said Monday after the Mexico striker was rescued from his kidnapping.
Pulido was abducted by four men Saturday night in Ciudad Victoria, Mexico, setting off an ordeal that ended with Tamaulipas state officials confirming his rescue early Monday morning. The abductors had asked for a ransom but none was paid.
Speaking on Mexico's Imagen Radio, state prosecutor Ismael Quintanilla said Pulido found himself isolated with a kidnapper before taking the man's phone.
"They traded blows. He takes [the phone] and calls [the emergency number] 066. It all happened very quickly," Quintanilla said.
Quintanilla's account lines up with an official summary of three calls from Pulido to an emergency operator that were obtained by the Associated Press.
The summary says Pulido described the house and the cars parked out front during the first call. Having also taken his captor's pistol, he apparently threatened and beat the man while demanding to know the location.
Pulido later told the operator that police had arrived and were beginning to shoot, describing his own clothes so they wouldn't confuse him with his subdued captor. His final call to the operator was made to confirm the police were trustworthy, according to the AP.
The 25-year-old Olympiakos forward was seen Sunday with a bandaged wrist that Quintanilla said was suffered while trying to escape through a broken window.
One suspect, a 38-year-old man, has been taken into custody. Three more suspects have been identified, with a search ongoing.
Source: Goal – Liga MX