Mexico national team players send support to Alan Pulido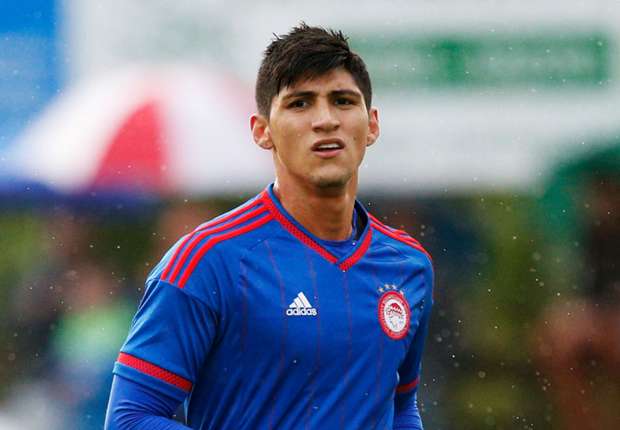 Getty Images
Two of Mexico's Copa America squad members sent their support to their former teammate, who was kidnapped but subsequently rescued.
SAN DIEGO — Mexican national team members said Tuesday they're thankful Alan Pulido is free and will do what they can to support him going forward.
Pulido was kidnapped this weekend but was rescued shortly after. According to officials in Tamaulipas, Pulido's native state and the location where he was abducted, the forward fought off his kidnappers and helped lead to his own rescue.
The forward wasn't named to the squad for this summer's Copa America Centenario after a season where he saw time but lacked consistency with Greek side Olympiakos, but those preparing for the Copa America say they're thrilled to hear that he has his freedom.
"I give my support, like I said on social media," defender Diego Reyes said at a news conference Tuesday. "I think it's an unfortunate event, but thanks to God he's now with his family, with his loved ones. For me, that's what's important."
COPA AMERICA: CONCACAF Best XI | CONMEBOL Best XI | TV schedule  
Midfielder Hector Herrera echoed Reyes' support and said that the team now can move forward with its preparation for the summer tournament.
"I think, of course, we want to support him. Thankfully he's already with his loved ones," Herrera said. "Now we're going to keep looking at what's ahead of us."
Mexico faces Chile in a friendly match Wednesday before its Copa America campaign begins Sunday against Uruguay.
Source: Goal – Liga MX