Atletico Madrid star Joao Felix was once dubbed "the new Cristiano Ronaldo," but he has achieved what even his idol could not by picking up the Golden Boy award…
The Toe Poke Daily is here every day to bring you all the weirdest stories, quirkiest viral content and top trolling that the internet has to offer, all in one place.
Jump to: Ronaldo takes style inspiration from Messi at Juve's Christmas party | Leicester youth players' Stormzy rap goes viral. Stormzy approves
Joao Felix collected his 2019 Golden Boy award on Monday after being named winner of the prestigious honour last month.
The Atletico Madrid prodigy pipped the likes of Borussia Dortmund's Jadon Sancho and Erling Haaland of FC Salzburg to be crowned the best player under the age of 21 playing in one of Europe's top-tier leagues, as voted by a panel of football writers from across the continent.
Felix — who is ranked No. 9 among the world's top forwards in ESPN's FC 100 — therefore claims a prize that evaded even Cristiano Ronaldo in his youth. In fact, he also admitted while picking up his award in Turin that he'd one day love to play alongside his Portugal international teammate at the same club.
"No one knows the future but I would like to play with Cristiano Ronaldo even at club level," he told Sky Sport Italia. "He's always been very good to me, gives me compliments and has been close to me. Ronaldo for me is an idol, I grew up watching him play."
Intriguing. Watch this space.
#JoaoFelix #GoldenBoy2019: "Mi piacerebbe giocare con #CristianoRonaldo" https://t.co/XXIdG07eFV

— Tuttosport (@tuttosport) December 16, 2019
Felix joins a list of stars who climbed to the very top of the game and others who didn't quite live up to their potential after winning the Golden Boy award.
2003: Rafael van der Vaart
Shortly after the award was founded by Italian newspaper Tuttosport, Van der Vaart took the inaugural honours despite injuries limiting his involvement at boyhood club Ajax. He went on to represent Hamburg, Real Madrid and Tottenham Hotspur in a career that can perhaps best be described as "mercurial."
2004: Wayne Rooney
Rooney pipped Manchester United teammate Ronaldo to the award after swaying the vote with his integral performances in England's run to the quarterfinals of Euro 2004. He spent the next 12 years at United, eventually ending his tenure as their all-time record goal scorer with 253 goals in 559 appearances.
2005: Lionel Messi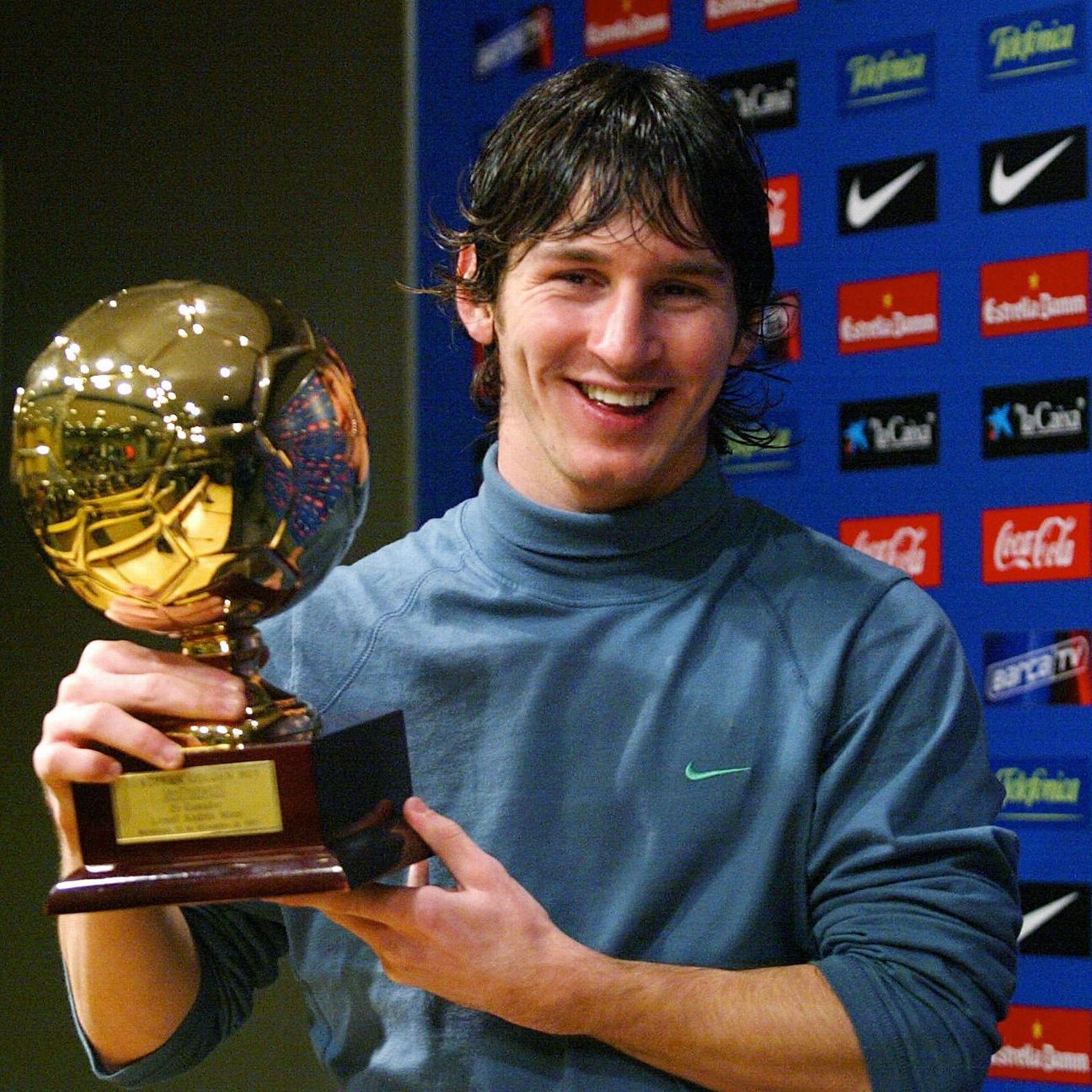 Messi was named Golden Boy while poised on the very cusp of greatness. It didn't take him long to firmly cement his place in the Barcelona first team and set about winning all there is to win at club level while breaking pretty much every record there is to break.
2006: Cesc Fabregas
By age 19, Fabregas was firmly entrenched in the Arsenal midfield having made his senior debut three years earlier, proving himself a worthy replacement for Patrick Vieira. Successful stints at Barcelona and Chelsea followed and he's now plying his trade at Monaco.
2007: Sergio Aguero
Another who made his senior bow at a tender age, Aguero was just 15 when he first played for Independiente in 2003. Four years later he was lighting up La Liga with Atletico Madrid, where he won the Golden Boy, before his adept finishing prowess earned him a big move to Manchester City in 2011.
2008: Anderson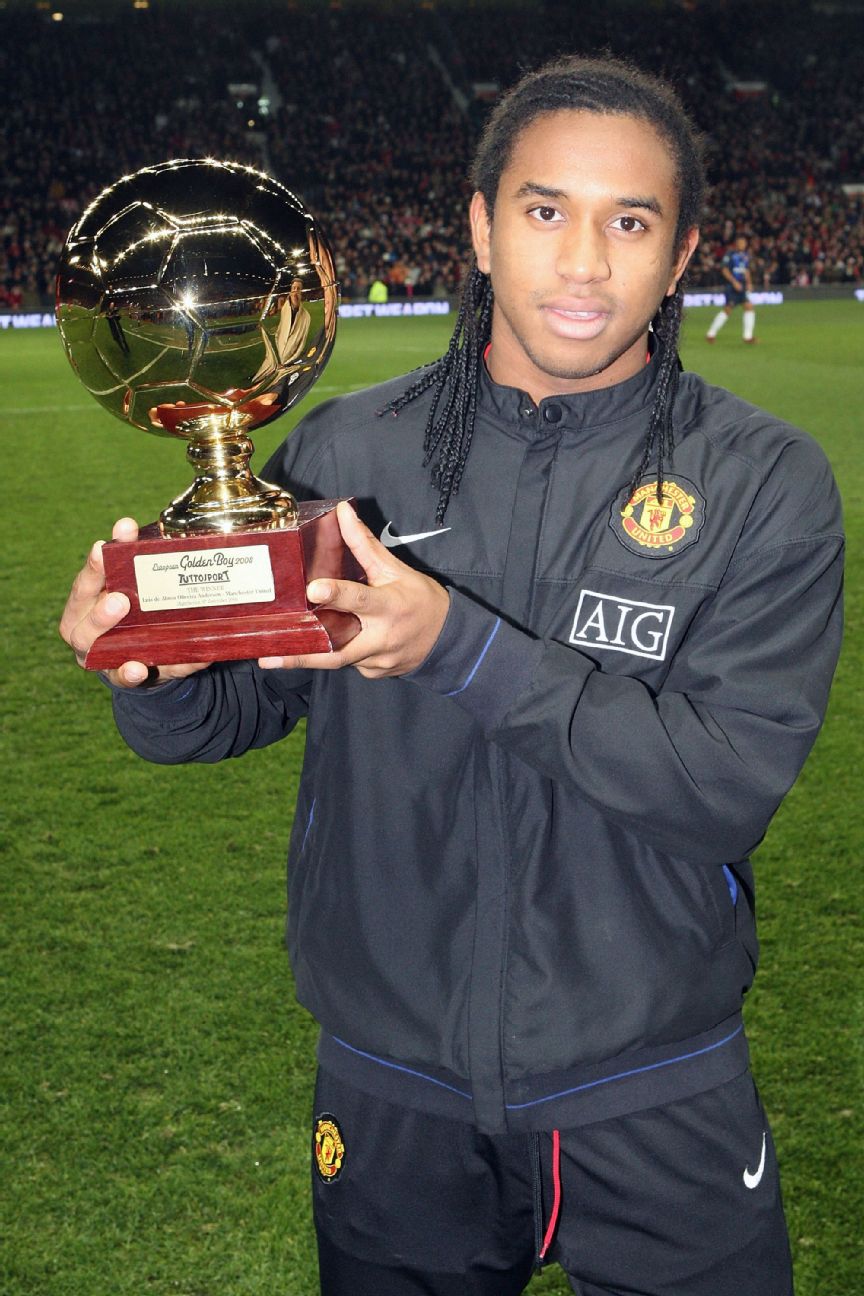 He may have petered out fairly quickly, but it's worth remembering that Anderson was one of the most coveted midfielders in the world after he broke through at Gremio and then Porto. The Brazilian took the Golden Boy at the age of 20 following a debut season at Manchester United which saw him land the Champions League, though it was pretty much downhill from there.
– Anderson on Man United, Moscow and 'killing' Arsenal
2009: Alexandre Pato
Another Brazil starlet who failed to maintain the form that saw him named Golden Boy after hitting his stride with AC Milan. However, injuries and issues with fitness and form blighted his latter career as he bounced around between Corinthians, Sao Paulo, Chelsea, Villarreal and the Chinese Super League.
2010: Mario Balotelli
Shortly after making his move to Manchester City, Balotelli won the Golden Boy and accepted it with typical humility and grace: by pretending he'd never heard of Jack Wilshere (who finished second in the poll) and then belittling everybody who had won in before him: "All the others [winners] are behind me. I'm delighted to receive the award, but who should have won it but me?"
2011: Mario Gotze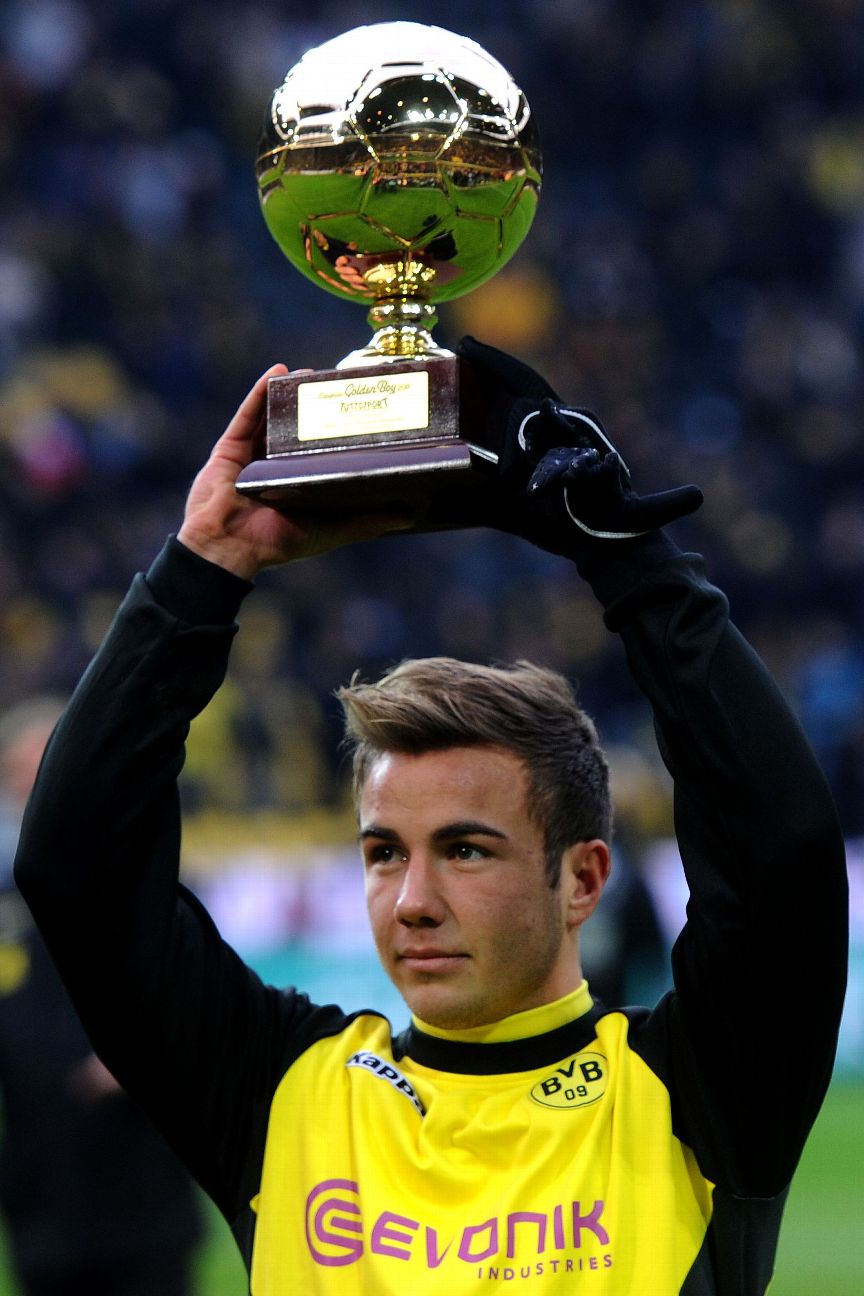 We're not suggesting the Golden Boy is cursed in any way, but Gotze is another former winner who subsequently saw his career hit the skids due to a relentless streak of injuries. He did also go on to score the winning goal for Gemrany in a World Cup final and win multiple Bundesliga titles at Borussia Dortmund and Bayern Munich, so it's not all been doom and gloom.
2012: Isco
Isco took the prize after captivating the whole of Spain with his fleet-footed technique, mazy dribbling and artful creativity at Malaga in the season they reached the Champions League quarterfinals under Manuel Pellegrini. He then joined Real Madrid for €30 million.
2013: Paul Pogba
Pogba was named Golden Boy in the first season after he left Manchester United in search of first-team football at Juventus. He duly scored five goals during the second half of the 2012-13 season as the Bianconeri claimed the Serie A title. He's won a World Cup with France since sealing his big return to United, though he's still to convince many fans that he's worth the world-record fee it took to bring him back to Old Trafford.
2014: Raheem Sterling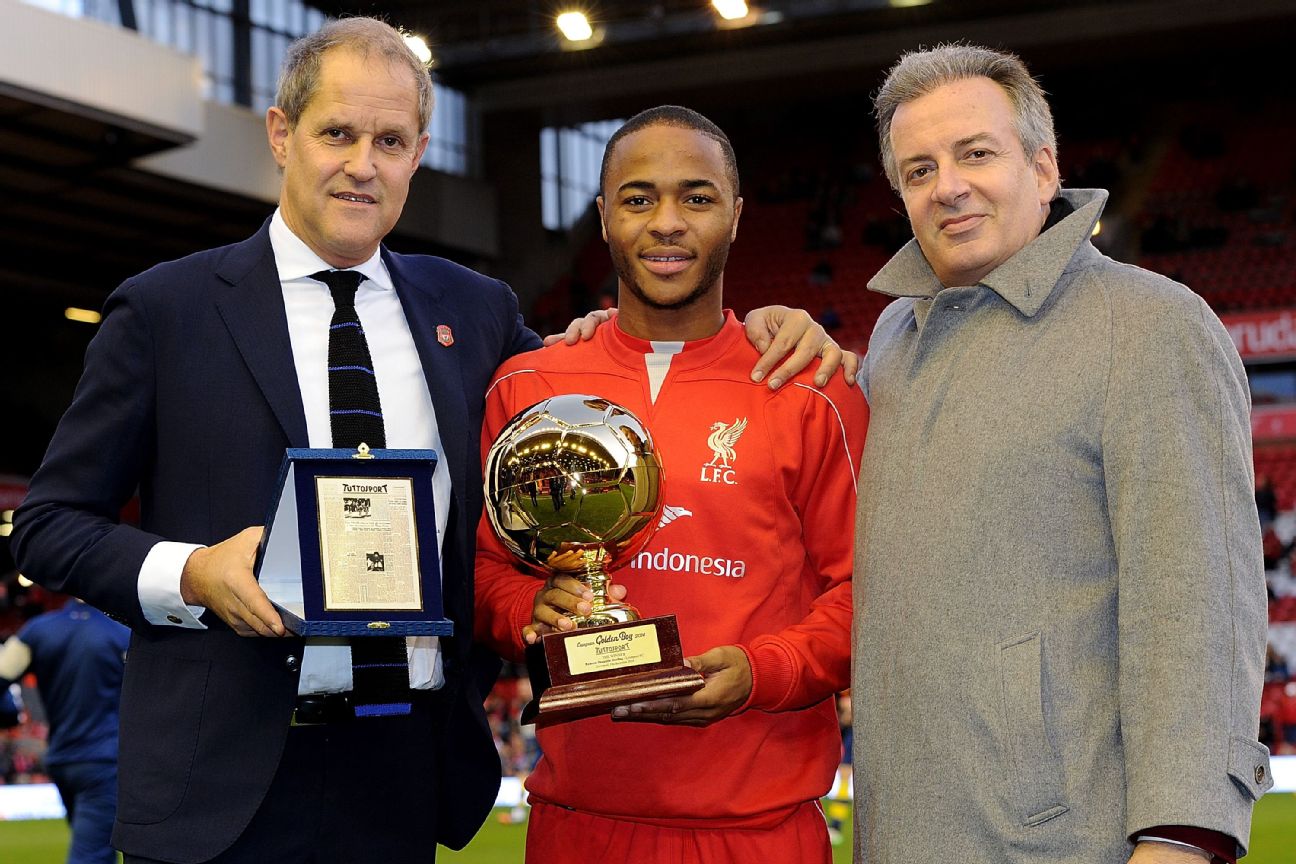 Sterling was 20 when he was named the best young player in Europe having proved his worth to Liverpool with his jinking wing play. A massive £49m move to Manchester City followed, since when Sterling has developed into one of the most prolific forwards in the world under the guidance of Pep Guardiola.
2015: Anthony Martial
Martial enjoyed a meteoric start to his career when Manchester United made him the most expensive teenager of all time (a status now held by Felix) with just 14 league appearances for Monaco under his belt. Aged 19, he scored a magnificent solo goal against Liverpool on his United debut and went on to be named Golden Boy just a few months later.
2016: Renato Sanches
Sanches was on the brink of something special when he claimed the Golden Boy award after staking his claim as a driving force in both Benfica and Portugal's midfield. However, a move to Bayern Munich quickly turned sour and ultimately saw him loaned out to Swansea just one year after winning Euro 2016. He's now at Lille.
2017: Kylian Mbappe
Mbappe rose to prominence with Monaco the season before, scoring six goals in the Champions League and 15 more on the way to winning the Ligue 1 title. Paris Saint-Germain then made him the second most expensive footballer of all time, though he won the Golden Boy before his loan was fully transformed into a gargantuan €180m transfer.
2018: Matthijs de Ligt
De Ligt's award came halfway through the season that transformed him from a promising young Ajax centre-back to a fully fledged €75m superstar, courtesy of Juventus' generous cheque book. Despite his tender years, the Dutch defender maturely marshalled Ajax to a Champions League semifinal, only for Tottenham to stage a remarkable comeback and scotch their nascent dreams.
Ronaldo takes style inspiration from Messi at Juve's Christmas party
Juventus celebrate Christmas at the traditional team dinner party 🎄⚪⚫https://t.co/YVvXT0iyIR#CHRISTMASHUP #FinoAllaFine pic.twitter.com/JL7fjxUfWN

— JuventusFC (@juventusfcen) December 16, 2019
Juventus held their annual Christmas party on Monday, with the entire team assembling at the Royal Park golf club just outside Turin for a night of dinner and dancing.
As you might expect, Cristiano Ronaldo dressed up for the occasion as the Portuguese star donned a delightful purple suit coupled with a roll-neck sweater. The finishing touch was a diamond-encrusted bracelet.
Very festive, and also reminiscent of the burgundy crushed velvet that Lionel Messi used to rock at Ballon d'Or ceremonies.
Iconic.
Leicester youth players' Stormzy rap goes viral. Stormzy approves
🤣 yes my gs respect https://t.co/tZ1RLaHgzS

— HEAVY IS THE HEAD (@stormzy) December 16, 2019
As part of their festive dinner celebrations, the Leicester City youth team assembled at the front of the room and gave a heartfelt rendition of a Christmas classic: "Shut Up" by Stormzy.
The performance was filmed and posted on social media by Ben Chilwell, who congratulated the young players for "doing there ting."
The video was shared thousands of times, eventually reaching Stormzy himself. Indeed, the grime star was full of respect for the Foxes' collective flow.
Hopefully we can now expect a guest appearance from the entire Leicester City under-23 squad on Stormzy's next album.